No matter what you call oral sex for people with vaginas –eating pussy, going down, licking out, eating out, it is the most pleasurable sensation you can give them! The cunnilingus rests the entire focus on the clitoral area, which is the origin of ultimate pleasure (far more than the pleasure obtained from the vagina via direct penetration). So if you have ever wanted to lick someone well, here is a guide describing eating pussy step-by-step. With tips from experts involving usage of your hands and mouth at the same time as well.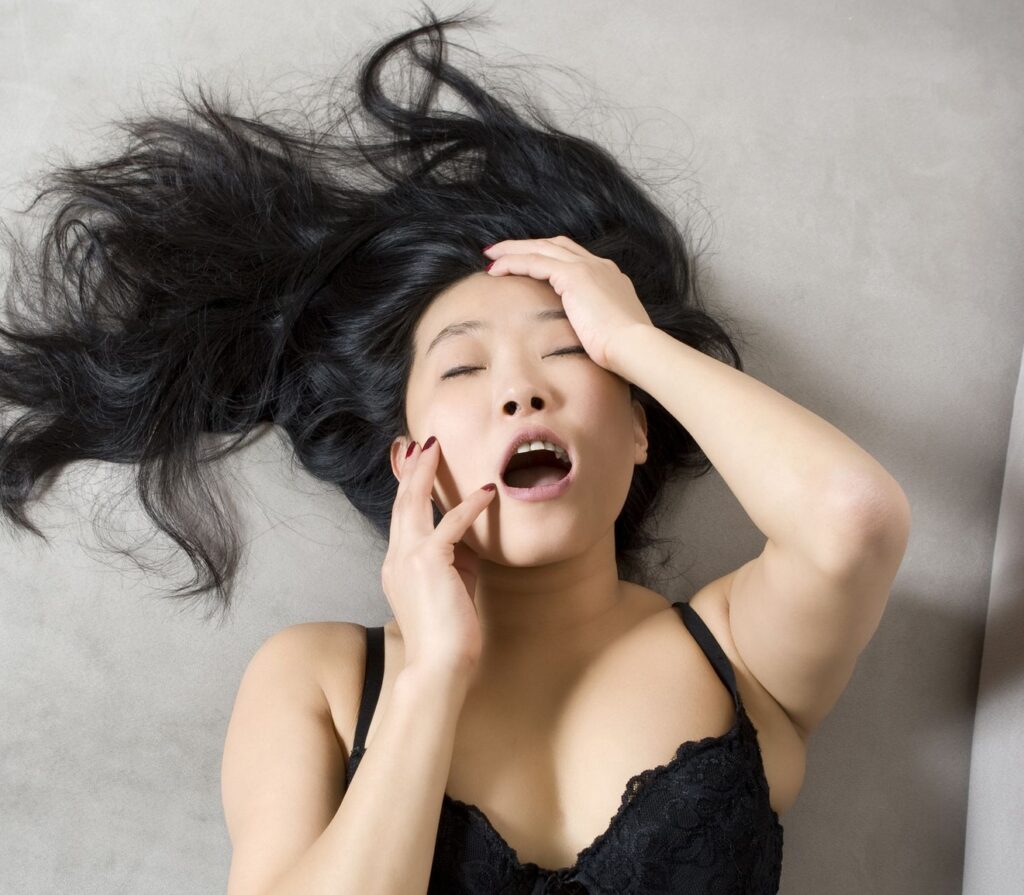 How to eat out someone-The Ultimate Guide To Eating Pussy
Rule 1 – Kiss down there
Kiss your way right below the belt. You may trace your path with little kisses starting from your partner's neck to the pelvic area. Your next stop is the vagina/vulva! There you go! You've reached the final destination! You may decide to make eye contact. It sure is an intense move, but if your partner does not vibe with you, it could be more creepy than hot. We suggest you experiment a little with your partner's responses first.
Before you decide to pucker up, experiment with some sensual kisses planted on their inner thighs up and down. Again, how your partner's response will determine the success of this move.
Step 2 – Locate the clitoris
Now get exactly down there. Do not just beat around the bush— dig right into the ditch and strike gold! In case you are wondering what a clitoris is, it feels like a bean topping a vertical roast beef sandwich. This bean is just not any regular bean. It is a magical bean, of which you will get a better idea by the time you are done reading this. By stimulating this magical bean, you can make someone writhe in extreme pleasure as if a demon is getting exorcised. You can begin this "exorcism" by rubbing the clitoris with your fingers or "DJing" and then putting your face right in between their thighs.
Before you plan to do anything extreme, you must be aware that the clitoris is an extremely sensitive part and contains more nerve endings than your penis. Yes, that's right, it is highly incredible. And that is the major source of orgasms for many women instead of vaginas.
Step 3 – Lick around
Begin by licking everywhere near the clitoris; just do not dive right onto the bulls-eye. After all, you must preheat the oven before sticking it in your bun! Once you think you have teased them sufficiently and they start demanding your presence, even more, start licking that little magical bean.
This is where you should intensify your action. Lick it all around, but focus your tongue's pressure only on their clitoris. Begin lightly and then start building up the speed and pressure if their responses indicate a yes. You can even mix up the tongue shape applied to their clitoris. While some people prefer a flat and broad tongue, others want a pointy tip touching them. It all boils down to your personal preference.
You can also try something known as the Kivin Method if you find yourself brave enough. This method is known to women as well as persons with vulvas get an orgasm within minutes! Believe it or not, it is extremely fun to try out! So instead of giving oral sex directly in between your partner's legs, come at them from the sides and lick them throughout.
Step 4 – Ask them if they are enjoying themselves
This is serious; do ask them from time to time if they are enjoying themselves. Not only doing this creates a stepping stone for dirty talk but also ensures a healthy relationship's established between the two of you. Vulvas can be found in all sizes, shapes, colors, models, makes, etc, so you might have to cast aside your prejudices before diving right in.
Extra pressure or tonguing style might be better for one over another. Some may prefer a slow tongue motion, or hard, in circles, up-and-down or to-and-fro. If you have already passed the test with flying colors, don't get too overconfident. You can always improve your performance to give them 100 percent satisfaction.
Step 5 – Involve other bits
Just as how some men and people with biological penises prefer their balls being played within a blow job, you must stimulate different parts of the vulva as if you are lapping up water from a bowl like a thirsty dog.
Make sure your oral performance provides varied stimulations to your partner. You can do this by running your fingers along their thighs, grabbing their hips by full force, or reaching out for their breasts and showering them with bountiful love, too. When it comes to options, there is no paucity.
You can use your fingers even more if they have provided enthusiastic approval. Insert a finger slowly and either ask them directly or wait to see if they are alright to go ahead. Start with slowly darting it in and out, curling your finger upwards to stimulate the G-spot. Massage it gently gradually at first, and upon their signals and agreement, you can go faster and harder.